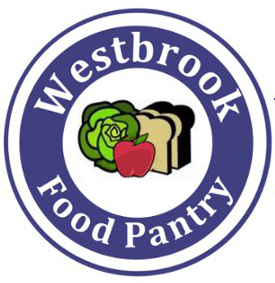 About Us

The Westbrook Food Pantry is an all volunteer non-profit organization providing free supplemental food to Westbrook residents on a monthly basis.

Clients
Clients must be Westbrook residents and show proof of residency for every adult over 18 with a current utility bill or rental lease.

Food Sources
We receive food from food drives, local businesses, Wayside Food Rescue and government agencies.

Financial support comes from churches, food drives, individuals, memorial gifts and businesses.

Volunteers
People from the greater Westbrook area volunteer at the pantry; some have been involved for many years.

Volunteers are needed to:
* Pick up donations from local businesses.
* Prepare the pantry and guide clients through the food selections.
* Serve as a member of our Food Pantry Board.

/

/

/

Westbrook Food Pantry